Hey Polisholics,
Look what is one of the two piCture pOlish Opulence shades, Monroe! We grabbed them from Susan the awesome lady behind
TheSubtleShimmer
! Susan is one of the network ladies who brings in Ozotics and piCture pOlish, you can visit her
site
to see the range of polishes she has in store! Oh before we forget, she also owns
StarTrinkets
where she sells wonderful handmade nail polish accessories along with other beautiful items, we have also bought a few pairs of earrings from her for personal use and as gifts for Mothers' Day!
Alright enough of talking, we will return the limelight back to this Hollywood Star, Monroe! All photos are taken under artificial lighting unless otherwise stated, 2 coats have been used for the swatches without any topcoats! Smooth and easy application from the first to the second coat:)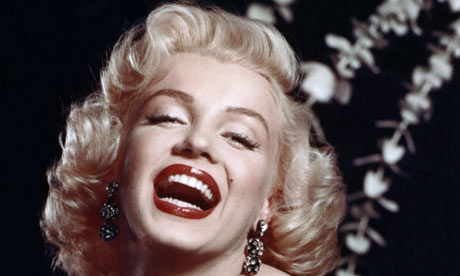 Marilyn Monroe, the Hollywood actress the nail polish was named after!
You can visit this
Wiki
to have a brief idea of who she is.
Here is the bottle of polish!
Are you able to see the subtle holo particles in this polish?:)
The two photos below are taken with flash
Are you able to see the subtle linear holo in these photos taken under force flash?
What do you think of this subtle holo polish?